Bene Solutions at the SEPEM exhibition in ANGERS
On November 23 -24 -25
Factories have many common needs when it comes to handling, industrial vision, air management or environment management….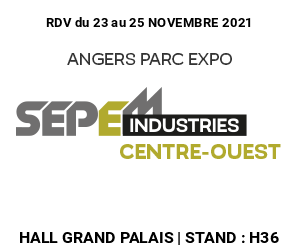 The SEPEM Industries exhibition is designed to meet all "core plant" needs; its geographic proximity enables all technical teams to attend every sector of the exhibition.
Discover all the benefits that Bene Solutions is able provide its customers with
Our vocation is to be machining specialists, integrators, and to carry out the projects of our partners and customers through our design office. The show will be a privileged moment for all of us to discover the full range of advantages that Bene Solutions can offer its customers.
Bene Solutions will be pleased to welcome you and to show you our latest technologies. We will introduce you to our factory of the future.
Our sectors of activities
Our customers at the forefront of high technology
Aeronautics
Space
Power generation
Defence
Industrial processes
Learn more